Training at LucidAcademy
Visit academy.lucidworks.com for Lucidworks product training. Self-paced, interactive content with hands-on practice in real Fusion environments. Choose the training you need from specific topics, or select a learning path for a curated curriculum to help you maximize your knowledge.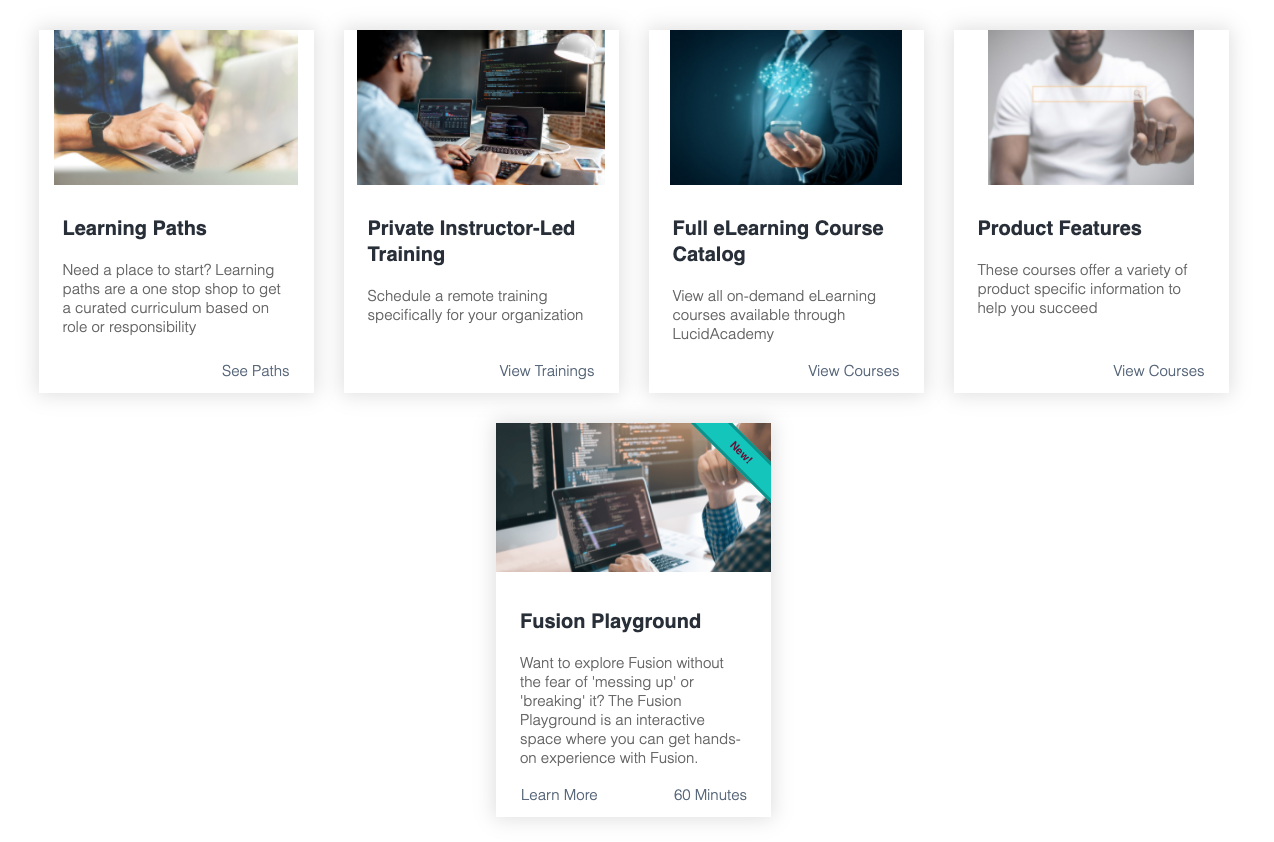 Product Documentation
Visit doc.lucidworks.com for documentation including How To's, concepts, and technical details.